Novosibirsk State University has recently launched the "Siberian archaeology" internship programme within the framework of the project of summer schools for foreign students. 
The first contestants were the students from Kyung Hee University. 
In 28th of June, 24 students arrived in Novosibirsk, headed by the supervisor, the Dean of the Faculty of History, Professor Kang Inuk 
The main theme of the summer school was the Eurasia's archaeology. In two weeks, Korean students attended archaeological sites, learned about the Russian methodology of studying different kinds of archaeological sites, about the exposition of museums in Novosibirsk and Biysk. Besides that, students of Kyung Hee University also attended a course on Siberian history. 
The programme covered the trip to Novosibirsk Region and Altay. Korean students spent several days at research base of Institute of archaeology and ethnography, located near the famous Denisova cave, a place where, after perennial excavations, a brand new Hominidae called Homo altaiensis was found. Besides, the trip to Altai also included the introduction to burial mounds of Pazyryk's archaeological culture and another sites of Paleometallic and Medieval eras. 
During the visit of Kudryashovskiy Bor's wildlife sanctuary, Korean students attended the excavation of multi-layered site and learned about the structure of Russian archaeologist's compound. 
The programme also included visiting of Institute of archaeology and ethnography and its two museums. 
During the last day of the trip, 12 of july, Korean visitors attended the Novosibirsk Opera and ballet Theatre and witnessed the "Swan Lake" ballet.
Kyung Hee University's students near the entrance to NSU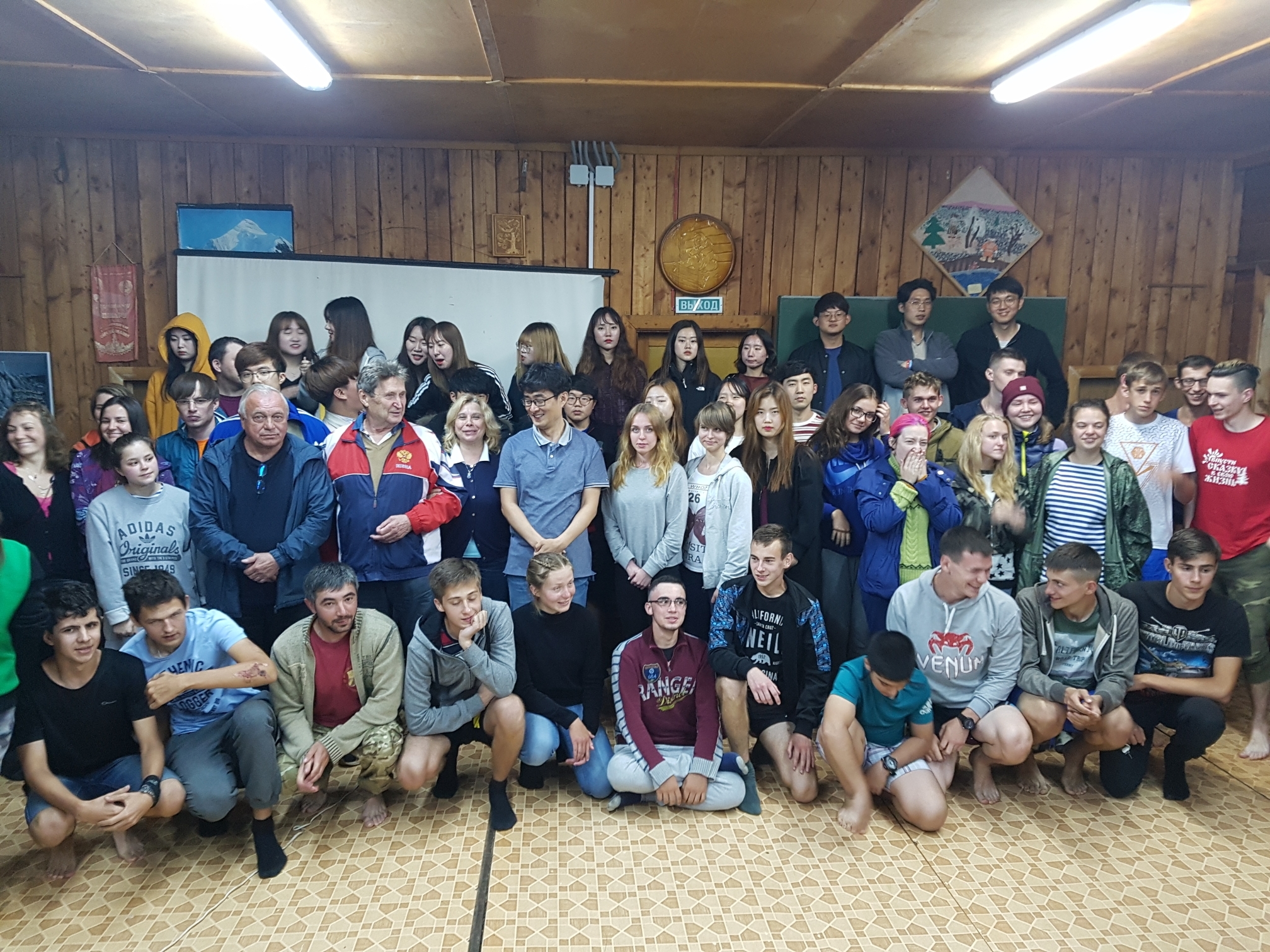 With participants of excavations of Denisova cave right after the lecture of academician Anatoly Derevyanko and corresponding member of RAS Mikhail Shunkov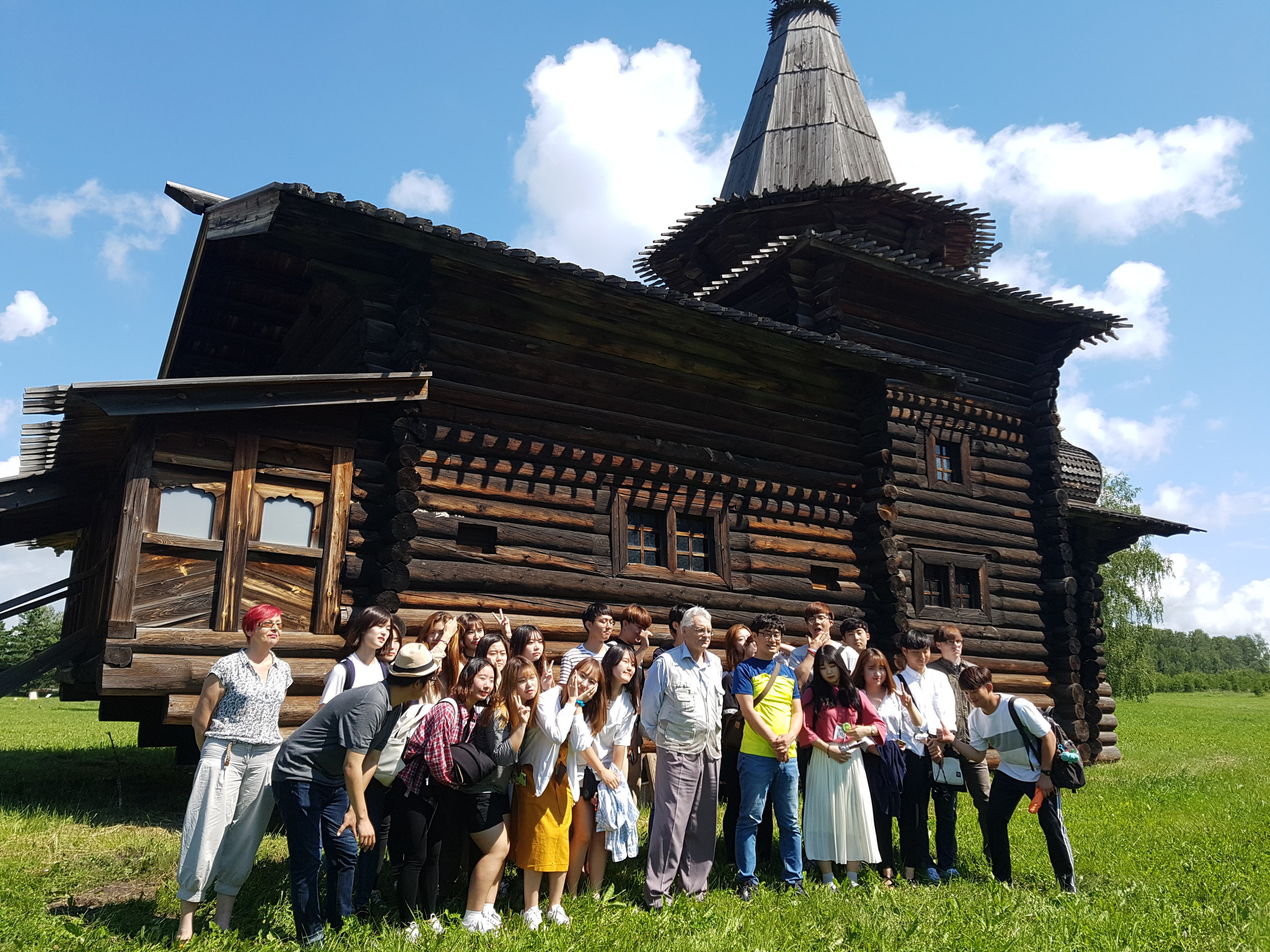 Near the Savior Church of Zashiversk (1700), in Akademgorodok's Open-Air Museum.

Photo by Yun Jeongha